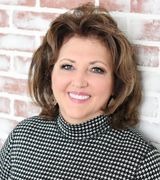 Passion for LIFE, and all things St. George...My name is Michelle Evans and I am PASSIONATE about St. George and St. George area Real Estate!  So how on earth did a Mid-Western girl end up in the paradise we know as 'Utah's Dixie?'  It wasn't a straight line, that's for sure
Non-Utah Upbringing Provides Appreciation for this INCREDIBLE area...After being raised in the midst of cornfields and pig farms in the Midwest, I departed my rural upbringing to attend school in the large "metropolis" of Provo, Utah – my first introduction to the beauty of the Intermountain West.Next came a few years in  Hokkaido, Japan – (KONICHIWA!), five summers in Jackson, Wyoming, a stint in sunny Southern California where I started and raised a family, and finally fate, destiny, (plain old luck?) landed our family in this beautiful location.
​Knows what Buyers moving to St. George are going through...I've personally lived the experience of so many St. George area Buyers:  first we visited, then stayed part time, then simply could not resist all of the things that make Washington County so incredible.