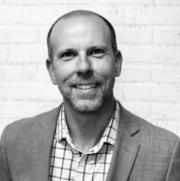 LOCAL KNOWLEDGE EMPOWERS CLIENTS…As any seasoned real estate veteran can attest, "all real estate is local", and Jeremy Larkin is proud to be a true Washington County local, graduating from Dixie High, Dixie State College, and Southern Utah University. He is such a local that he often jokes about living in four different homes along a three-block strip of 600 East in downtown St. George. With a lifetime of residency and continuous involvement in the local community, Jeremy maintains and regularly communicates with one of the largest contact databases in the area.
A QUICK START…Pairing world-class sales & marketing training and an insatiable ambition for service and success, Jeremy's real estate sales career took off quickly. Operating as Lead Agent for The Larkin Group, Jeremy was awarded top monthly Sales and/or Listing Agent within his brokerage 11 different times in his first 2 years in the business!
HE DOES HIS HOMEWORK…In order to ensure that he is on the "cutting edge" of Real Estate Technology, Marketing, and Trends, Jeremy takes part in 4 private training calls and 8 conference calls every month. Additionally, he travels outside of his local market area 4-6 times per year to rub shoulders with the "best of the best," attending multi-day, hands-on sales and marketing training events.
BUILT ON A STRONG FOUNDATION…Prior to launching The Larkin Group, Jeremy spent nearly 4 years building one of the largest privately held commercial portfolios in Washington County. Working under the direction of several of Southern Utah's most prolific developers, Jeremy played an integral role in the day to day marketing, leasing, and management of such local high profile projects as Fort Pierce Industrial Park, Sunset Corner, Pineview Plaza, and Main Street Plaza.